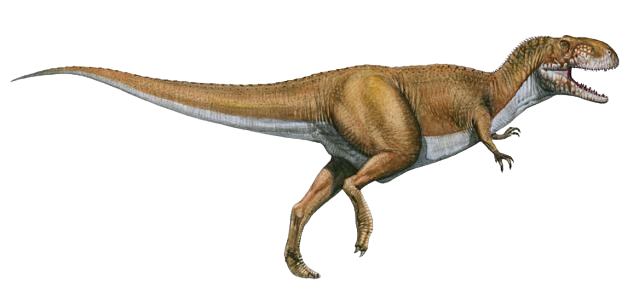 Have you ever wondered
that there are dinosaurs that thrived in the whole world but non in India? Then let me tell you-There are some fearsome and powerful dinosaurs ( not only herbivores, Carnivores too!) that thrived in India. One of them is the Rajasaurus, Raja means Rex/King and Saurus means Reptiles/Lizards, technically it's king lizard
. It was one of the largest carnivorous dinosaur found in India! It was about 25 to 30 feet (7.6 to 9 meters) long, and about 8 feet (2.4 meters) tall. It fed upon carnivorous dinosaurs like  Compsosuchus and Pradhania, and some herbivorous dinosaurs such as Kotasaurus, Isisaurus and Barapasaurus.
Rajasaurs had a real tough time
dealing with some dinosaurs such as Orthogoniosaurus, Dahalokely and Indosuchus for food and territory. There were some dinosaurs like Dravidosaurus- the true relative of Stegosaurus and also the Brachypodosaurus-the Indian Ankylosaurus,which could take the head out of the Rajasaurus in just one swipe.